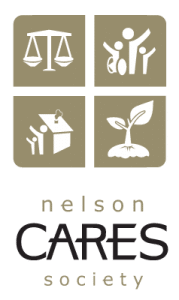 NELSON CARES SOCIETY AIMS TO BE A REFLECTION OF THE COMMUNITY IT ENVISIONS.
Through community collaboration and service excellence, Nelson CARES Society works toward a socially just society by providing programs and initiatives in advocacy, housing, employment, support services, and environmental stewardship.
Nelson CARES Society acknowledges our respect for, and deep gratitude to, all the ancestors and keepers of the land on whose traditional territories we are honoured to live and work.